Join us
We are constantly looking for new talent
Our job offers
If you cannot find the job that suits you, try your luck anyway if you share our values!
PC
SENIOR FULL-STACK JAVASCRIPT DEVELOPER (PC)
Paris
As a key member of our technical team, your objective is to work on both new modules and UX / IU enhancements to our web applications. You will enable us to execute the product roadmap based on user feedback (improvements, speed, simplicity, feature requests).
CDI
BUSINESS DEVELOPER - SAAS PROFILE (PC)
Paris
As part of the growth team and the sales team, you are the first point of contact a prospect has with the company. Your role will be twofold: taking care of incoming sales requests and identifying and contacting new target customers (making appointments, presentation of the solution and company, qualification).
PC
BUSINESS DEVELOPER - CONSTRUCTION PROFILE (PC)
Paris
You are fully involved in the commercial acceleration of the company and are in direct collaboration with the Account Management and Marketing teams. You will act as a bridge between customer requests and the benefits and functionalities of the Bulldozair platform to ensure commercial progress and then closing.
---
Our values
Our team is our most valuable resource.  The diversity, integrity, knowledge, and creativity of each of our employees is an invaluable asset.  We have a good time, we help each other daily, and we work together to exceed our objectives.
Ambition
Ownership
Clarity & transparency
Pragmatism
Empowerment
Empathy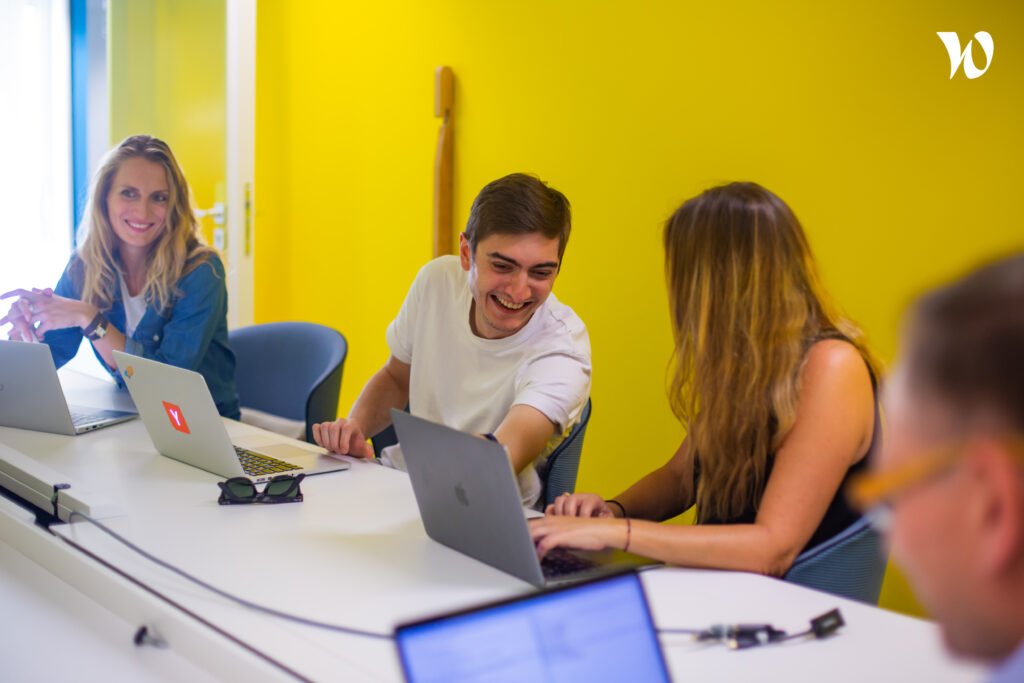 The advantages of working at Bulldozair
We trust our employees, who are always ready to make suggestions in a warm and hard-working atmosphere.  Our objective?  To help you move forward at the same time as Bulldozair.
What our employees say
I do not know which is the most attractive aspect of working at BulldozAIR: improving the daily lives of thousands of workers or sharing incredible adventures with the best team imaginable. Work hard, enjoy even harder, welcome to BulldozAIR.
BulldozAIR is quite simply the best professional experience of my career: a friendly atmosphere in an extremely dynamic environment where initiative and creativity are strongly encouraged.
I have been blown away by the opportunities for growth at BulldozAIR, from a technical, creative, and personal point of view. Combined with the unique atmosphere there, you feel at home.