Punchlists and controls
Collect, export, and centralise your punchlists
Manage your plans without external intervention
Automatically share beautiful, customized reports
Improve the performance of your worksites thanks to statistics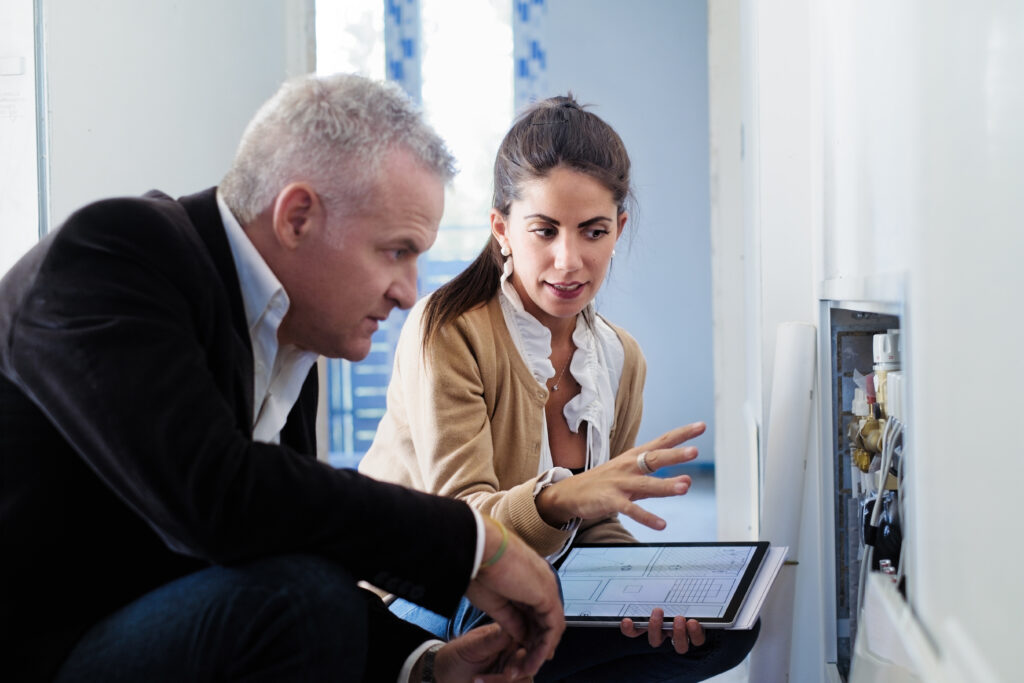 When should I proceed receptions and follow the lifting of reservations via Bulldozair?
Our worksite application accompanies you in the field for punchlists and controls positioned on the plan, your receptions, your deliveries, your guarantees of perfect completion, your surveys of reserves on the plan, your surveys of geo-located reserves (infra, public works, airport).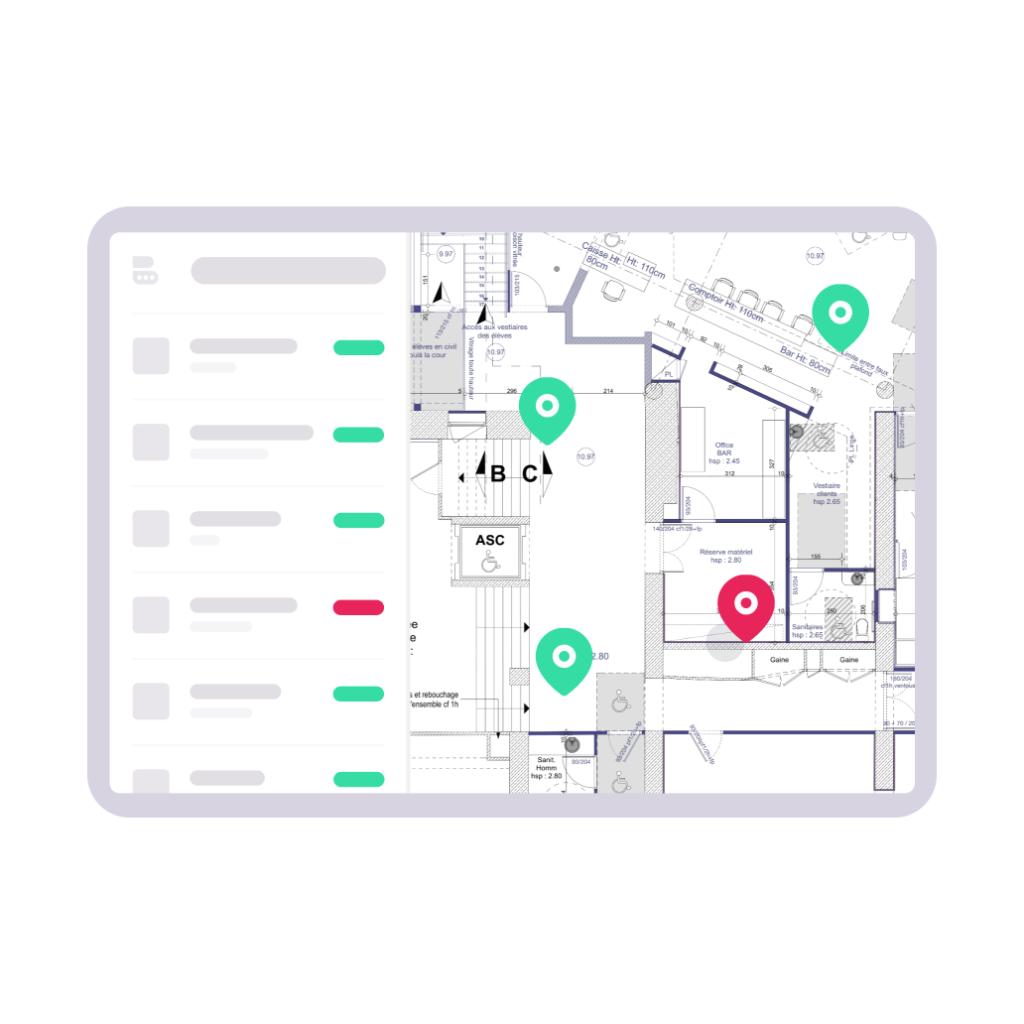 Input speed, easy to use and intuitive interface
Make a quick note of your reserves by adding photos, sketches and observations via your smartphone or tablet.
Automatically generated and distributed reports
Distribute clear and personalised reports in line with the company's charter, to your teams and to intervening companies that do not have a Bulldozair account.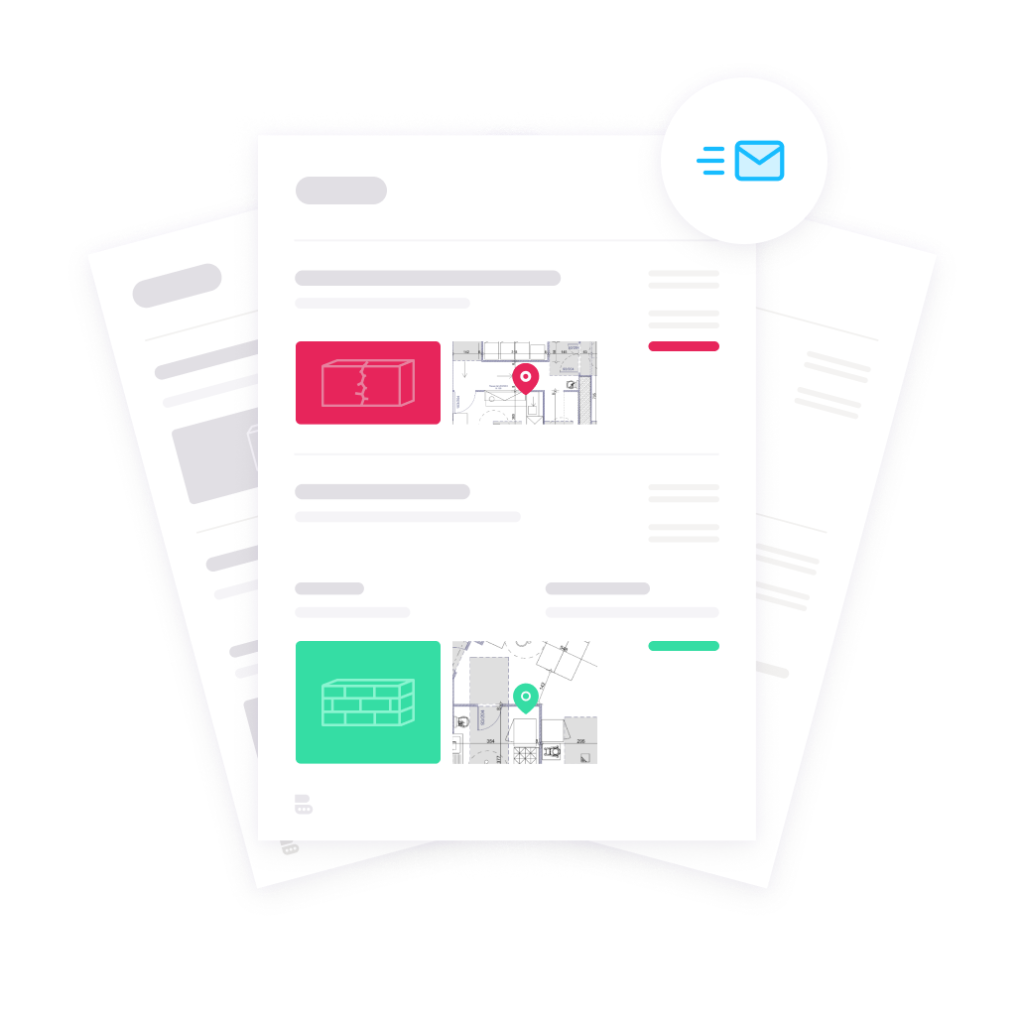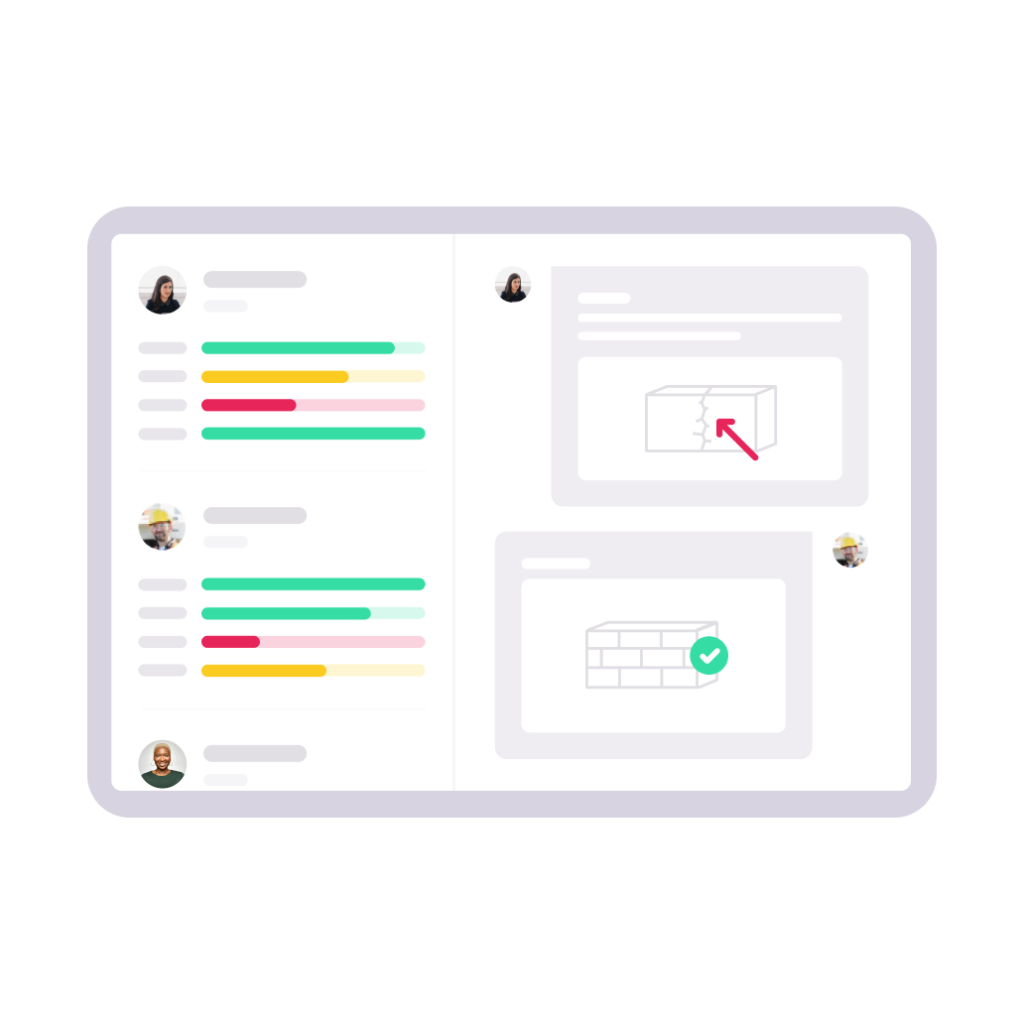 Personalised work process and progress monitoring
Indicate your reserves to the companies and decide on the organisation of work and surveys. Then follow the progress and reporting statistics.
A solution for every industry
Find out how different sectors use Bulldozair.
We already support more than 236 companies
"It is a major challenge for our industrial companies to be able to dematerialise, simplify the process, and have unified, firm, high-quality information, at the same time and for all the players in a project. BulldozAIR is truly one of those who know how to do it".
See projects