What can we help you with?
What is BulldozAIR?
Welcome to BulldozAIR!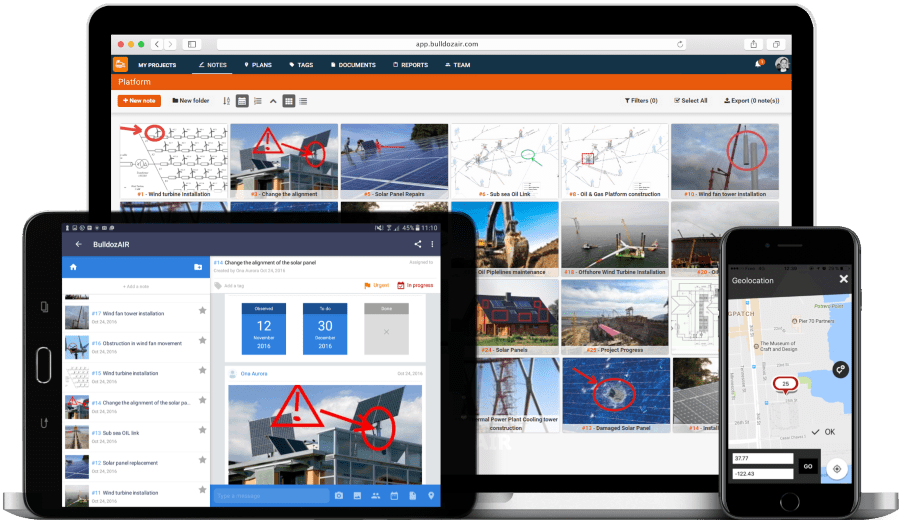 BulldozAIR is a visual tool to help you manage projects and assign tasks in a fast and simple way. Share all kinds of information with your crew such as photos, plans, geolocations, priorities, deadlines, etc. With BulldozAIR, you will never lose or miss out on any information regarding your site again!
How can BulldozAIR help you?
BulldozAIR allows you to manage as many projects as you need. Each project is organized on a notes system. Notes will allow you to add important data regarding the site to a chronological timeline, granting you and your team access to the information in a straightforward and illustrative manner, even when offline.

You can easily select your projects by going over "MY PROJECTS" on the top toolbar. After doing so, you will be able to visualize all the notes regarding the project selected.
Start using BulldozAIR today and bring your productivity levels at its maximum!